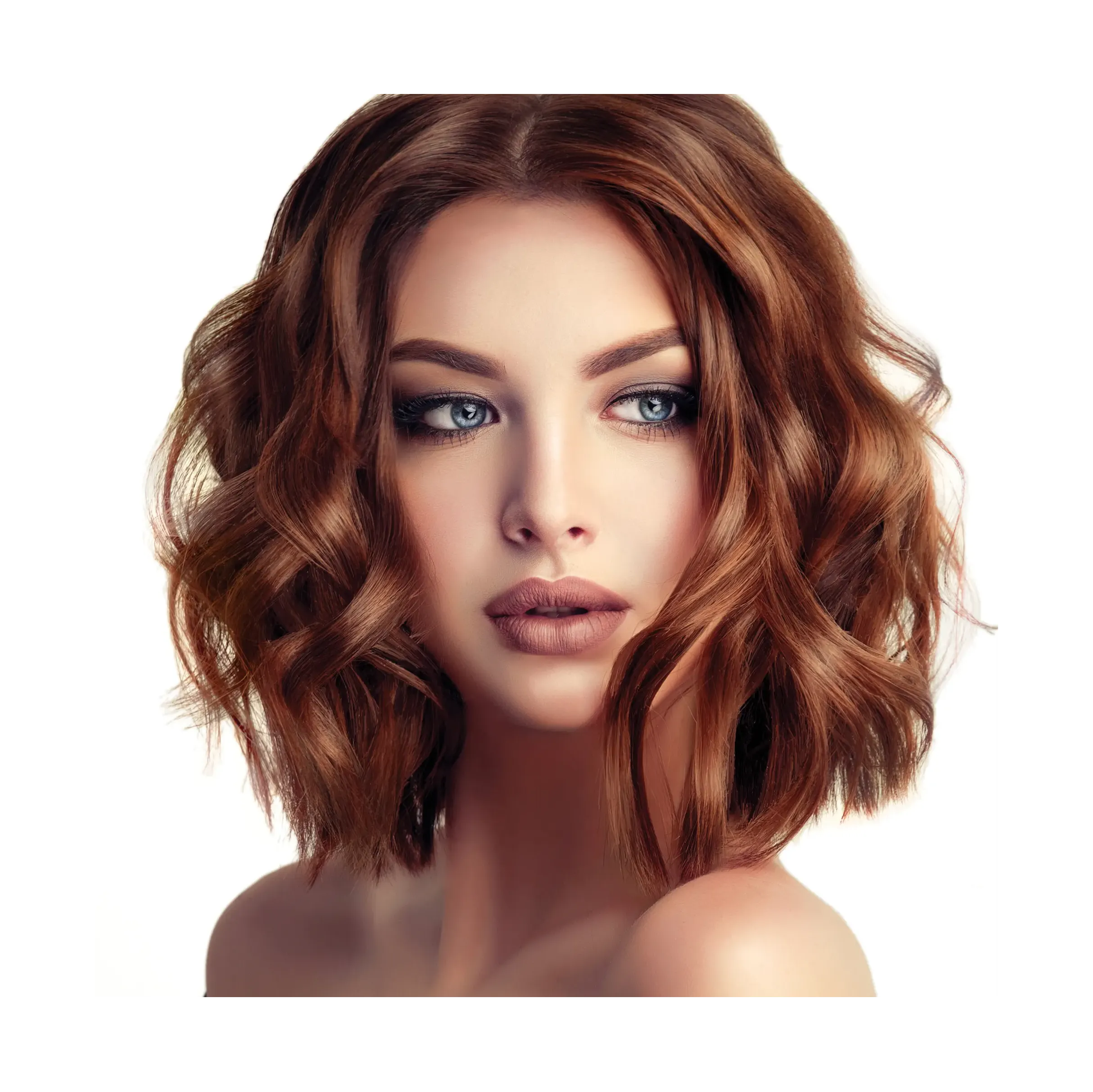 Aging hair - Occurs as a result of hair follicles getting smaller, sebum production declining, and the loss of pigment cells as a result of getting older.
Amino Acids - The "building block" of proteins. They are a great natural ingredient to help improve hair health by providing strands with strength and shine.
Amplifier - Defines curls and waves by enhancing hair's natural texture, adding shine and protecting against humidity.
Anti-frizz - Products that work by controlling the appearance of flyaways and nourishing the hair cuticle to smooth down and prevent frizz.
Anti-inflammatory - Inflammation of the scalp is triggered by irritation of the skin. It can occur as a result of dandruff or dry skin.
Antioxidants - Prevent or slow damage to cells caused by free radicals or unstable molecules that the body produces as a reaction to environmental stressors.
Balayage - A hair coloring technique where hair dye is strategically painted onto the hair to create a gradual, more natural-looking highlight effect.
Bangs - Also known as fringe, these strands fall over the top of the face to cover the forehead, usually just above the eyebrows.
Beach Waves - A natural looking hairstyle that offers soft, gentle waves with straighter ends.
Black tea - Features a high concentration of vitamins and minerals, reinvigorating hair with luster, shine and body. Black tea is used to nourish the scalp and prevent shedding.
Blonde - Light-colored hair that can range in hue including strawberry blonde, golden blonde or pale blonde.
Blowout - The act of blow drying hair after a wash to achieve a smooth look without using a curler or flat iron.
Blunt Cut - Cutting the hair straight across with scissors so that all of the strands are the same length.
Bob - A short- to medium-length haircut in which the hair is typically cut straight around the head at about jaw-level.
Body - Hair that is full of body is lifted further from the scalp, so that it appears voluminous and fuller. Body can also refer to the thickness of hair.
BPA free packages - BPA stands for Bisphenol A, a chemical used in some plastics and packaging materials. BPA can seep into your products and lead to a number of health problems, like increased blood pressure.
Braid - A hairstyle created by weaving strands of hair together to create a pattern.
Bronde - A hair coloring technique that fuses brown and blonde, to create a gorgeous, natural-looking result called bronde (a mix between brown and blonde)
Brunette - Brown hair, which is often referred to as brunette hair, is the second most common hair color (after black hair). There are many different shades of brunette hair including walnut brown, chocolate brown, and light chestnut.
Clarifying Shampoo - a purifying hair cleanser that is meant to remove stubborn build up from hair. Think of it as a hair detox that should be used about once a week.
Cleanser - A light form of shampoo that is used to gently cleanse strands without stripping it of its natural oils and moisture.
Coarse hair - Having coarse hair means that the individual hair shaft has a wider and larger circumference and feels more substantial between your fingers than other types of hair.
Coily hair - In coily hair, also known as kinky hair, strands form very tight, small curls of zig-zags right from the scalp. Coily hair is naturally dry and spongy in texture.
Conditioner - a creamy hair product that is used after shampooing hair to soften, moisturize, and detangle.
Copper hair - A warm, burgundy-tinted hair color that comes with a unique zing, like a copper penny.
Cruelty Free - Products with ingredients that have not been tested on animals.
Curly hair - When a hair follicle is asymmetrical, the hair it produces is oval in shape and tends to curl. Curly hair can be much drier than straight hair since it is not as easy for the natural oils to travel down the strands.
Cuticle - The hair cuticle is the outermost part of the hair shaft, which is formed from cells that overlap in layers and form scales to that strengthen and protect the hair. the hair shaft.
Damaged hair - Occurs when parts of the hair structure are altered or weakened, which leads to the look and feel of unhealthy hair.
Dandruff - A Dandruff is a condition of the scalp that causes small, white flakes of skin to appear on the hair and within the scalp. It is often accompanied by itching.
Deep conditioner - Used 1-2 times a week to moisturize and hydrate hair. It is usually left in the hair for up to five minutes so that your strands can soak up all of the nutrients and hydrating properties.
Detangler - A type of leave-in conditioning cream or spray that coats strands with a detangling agent to help smooth and soften the hair.
Dry hair - Hair that does not have enough moisture to maintain natural shine and prevent frizz.
Dry scalp - A dry scalp occurs when the sebaceous glands do not produce enough sebum, which causes resulting in the s causing the scalp to become dry and unlubricated.
Enhance shine - Shine is enhanced in the hair by healing damaged hair shafts and cuticles so that light will be able to reflect off of the strands and produce luster.
Enriching Teas - Teas that provide your hair with moisture and nutrients for stronger, healthier strands.
Environmental protection - Environmental factors such as the sun, pollution in the air, and the weather can take a toll on the health of your hair. Products offering environmental protection shield your hair from these harsh factors.
Exfoliate - Hair exfoliation involves removing excess skin cells, oil, and dandruff from the scalp.
Fine hair - Individual strands that are thinner and smaller in diameter than normal hair.
Flaky scalp - An itchy, flaky scalp usually occurs as the result of irritated and oily skin, seborrheic dermatitis (a severe form of dandruff), damaged hair follicles, or not shampooing enough.
Frizzy hair - Frizz is defined as hair that stands up or curls independently against the surrounding hairs, creating a fuzzy or irregular texture. Frizz is usually caused by genetics, hair damage, and humidity.
Gleditschia - Used to create a "tea" that cures dandruff, revitalizes sebaceous glands, stimulates hair growth, and gives hair a smooth appearance.
Gluten Free - Free from wheat, barley and oat derivatives.
Gray hair - When there are fewer pigment cells in a hair follicle, that strand of hair will no longer contain as much melanin and will become a more transparent color — like gray, silver, or white.
Green tea - Full of health benefits and has been proven to prevent hair loss and promote strong, healthy hair. Helps stimulate circulation, which clears debris from the follicle, prompting healthy, beautiful hair growth.
Hair Follicle - A hair follicle is a small, pocket-like hole on the outer layer of our scalp from which hair grows.. Our hair grows from the end of the hair follicle.
Hair loss/baldness - This can happen when new hair doesn't replace the hair that has fallen out. It's usually as a result of aging, genetics, hair treatments, and stress.
Hair mask - A deep conditioning treatment that have proprietary ingredients in heavier concentrations than most conditioners. It is usually left on for a few minutes before being rinsed off and is used at least once a week.
Hair regrowth - Can potentially be achieved with the help of scalp massage, supplements, healthy diet, quality haircare, natural treatments and essential oils.
Hair serum - A liquid-based treatment that provides a protective layer over the hair fiber to help smooth down frizz and flyaways.
Hairspray - Designed to keep styled hair in place with lasting power ranging anywhere between flexible to ultra-firm.
Humidity protection - Frizz occurs when moisture from the hot, humid air penetrates the shaft. Some products can help guard your hair from the humidity, preventing it from entering the hair shaft.
Hydrating/Hydrate - The process of replenishing moisture in the hair shaft. Proper hydration causes hair to have shine, luster and softness.
Hydrolyzed oat proteins - A liquid made from oat protein that has been modified to be water-soluble and incorporated into hair products. It is used to condition hair and relieve itching and irritation. This ingredient is FDA certified as gluten free.
Illuminating gloss - hair glosses or glazes that help to revive color-treated hair and add shine.
Irritated scalp - An irritated scalp can occurs as a result of dry roots, dandruff, sunburn, or simply having sensitive skin.
Jasmine - A plant that boasts great smelling, gorgeous, white flowers. Jasmine essential oil is used to provide your hair with moisture, fight frizz, and give natural volume.
Keratin - A type of protein found in your hair, skin, and nails. It is essentially known as the natural building block of your hair.
Keratin Safe - To make the most out of keratin treated hair, keratin safe shampoos are used to prevent the keratin from wearing off of your hair.
Leave-In Conditioner - Applied to damp hair after cleansing to provide extra moisture and detangle strands for easier styling.
Lifeless hair - Hair that is limp, fine and lacks volume. This can occur as a result of damaged or dry hair.
Limp hair - Hair that lacks in body and volume, usually a result of having fine hair.
Luster - Refers to the amount of light that hair reflects. High luster is shinier and smoother, while low luster hair is much duller.
Microemulsion Technology - Microemulsions are stable transparent dispersions of water and oil that increases the absorbance of natural moisturizers in hair products.
Minerals - Hair needs certain minerals in order to grow healthy and strong, such as iron, selenium, iodine, and zinc.
Moisturizing - Creams and oils aid in the healing of dry, damaged hair, by coating the outer surface of the hair, sealing moisture in the hair shaft so it cannot get out of the hair fibers.
Mousse - originating from the French word for foam, mousse is applied to wet hair before styling to reduce frizz, define curls and waves, and add volume.
Musk - Fragrance that has an earthy, grounding, woodsy smell.
Neroli - An essential oil extracted from the flowers of orange and other citrus trees. It has a wonderful, calming scent and has been proven to promote hair growth.
Nourish - Add key nutrients to hair strands and shafts for healthier, stronger hair.
Oily hair - The look of oily, greasy hair occurs when your scalp is producing an excess of sebum, an oil that is naturally secreted to help hydrate your scalp and protect your hair.
Oily scalp - An oily scalp occurs when as the result of overactive sebaceous glands, which are producing too much sebum. Sebum is the natural oil produced in your scalp that keeps it healthy and strong. T, but too much can cause the hair to appear oily.
Paraben Free - Free from parabens, which are preservatives that can be absorbed through the skin and may lead to a number of health problems.
Phosphate Free - Free from phosphates, which are chemicals added to hair products to create lather, but have been shown to induce color fade, dryness and scalp irritation.
Pixie cut - A popular women's haircut that is about half an inch to 3-inches in length.
Pu-erh - provides powerful polyphenols and antioxidants, which eliminate damaging free radicals that can break down and damage hair and scalp. It has been proven to add shine to hair and enhance hair's natural color.
Red hair - A rare hair color that occurs as a result of a genetic mutation. Red hair can vary in tone from deep burgundy to burnt orange to strawberry.
Repair - Achieved by nourishing the outer cuticle of the hair to help restore damage and strengthen strands.
Replenishing - To infuse your hair with the hydration, nutrients and minerals it needs to grow strong and healthy.
Rooibos - rooibos tea, also known as red tea, is full of vitamins and nutrients that can help promote hair growth and strengthening. It features protein and other anti-inflammatory properties that soothe the scalp while simultaneously strengthening the hair itself.
Shampoo - Used to clean both the hair and the scalp of oils, dirt, dandruff and other particles that gradually become a source of buildup in hair.
Signature Tea Complex - A blend of enriching teas, nourishing vitamins and protective antioxidants that soothes the scalp and leaves hair shiny and soft.
Sodium Chloride Free - Sodium chloride is a type of salt that is commonly used as a thickening agent used in hair products, but has been proven to encourage dryness by absorbing moisture from your hair.
Split ends - Occur when the ends of your hair become dry, brittle, frayed, resulting in breakage and "unravel."
Straight hair - Hair that has little-to-no hook at the end of the hair follicle, which keeps it from growing at an angle and curling.
Strengthen - To fortify your strands with nutrients that make them less prone to damage and breakage.
Styling Cream - a medium hold product that removes frizz and adds natural shine to the hair without any greasiness.
Sulfate Free - Free from sulfates, which can make your hair dry and brittle by stripping it of its natural oils.
Tea-infused - Haircare products that have been infused with tea. Tea contains many vitamins and naturally occurring elements that can lead to healthier, softer hair. Tea-infused hair products are also used to promote hair growth.
Texture - Texturized hair is where strands create shape, like curls, zig zags or waves.
Texture Spray - Accentuates your hair's natural shape and adds volume to all hair types.
Thermal protection - These serums, sprays, creams, and mousses provide a barrier for your strands, protecting them from heat damage caused by blow drying, curling, or flat ironing.
Thick hair - People with thick hair have more hair follicles on their scalp, which means they have more hair on their head than other people.
Vegan - Produced with plant-based and natural substitutes, rather than ingredients that are related to, or made from, animal products.
Vitamins - Needed by the hair in order to grow strong and healthy, such as Vitamin A, Vitamin D and Vitamin E.
Volume Spray - Adds subtle lift to the root of your hair to give volume and body to your hair.
Voluminous - Term used to describe hair that is full of volume and body.
Volumizing - Volumizing products that lift hair at the roots to make it look and feel fuller and more voluminous.
Volumizing Botanical Complex - A blend of ginseng, white nettle and gleditschia that has been proven to naturally increase volume and fullness in hair.
Wavy hair - Hair in the form of a loose S-shape that can possess similar characteristics to straight hair (a subtle, smooth wave) or curly hair (a tighter S-shape).
Weightless moisture - Enriching hair with moisture and hydration without affecting the volume of your hair.
White nettle - A plant used in hair care products to help combat hair loss and promote hair regrowth. The plant's leaves are rich in silica and sulfur, which help make hair shinier and healthier.
White tea - Provides a natural UV filter that acts as an environmental protectant, helping not only to protect hair root to tip, but also extend the life of your color. It is rich in antioxidants that restore the hair and scalp's health.
Wig - An accessory for the whole head made from real or synthetic hair.
Ylang Ylang - Small, yellow flowers that contain an oil that helps condition your scalp and add softness and shine to hair.